About
Welcome To Crystal Podiatry
Crystal Podiatry takes pride in our approach to the care and attention that we give to our patients. Our friendly staff are here to help. Please take a moment to check out our Educational Videos as well as The Foot and Ankle Conditions tab. This may help you to understand what might be going on with your feet and what Dr. Oliviero can do to help and heal you from the pain you are experiencing.
Family Foot Care is what we at Crystal Podiatry are about. From Geriatric to Pediatric to Adult, getting to know our patients and their families is our priviledge. We build relationships with our patients and we take pride in you knowing that we are here to help, heal and care for you and your family for all your Podiatric needs.
About The Doctor: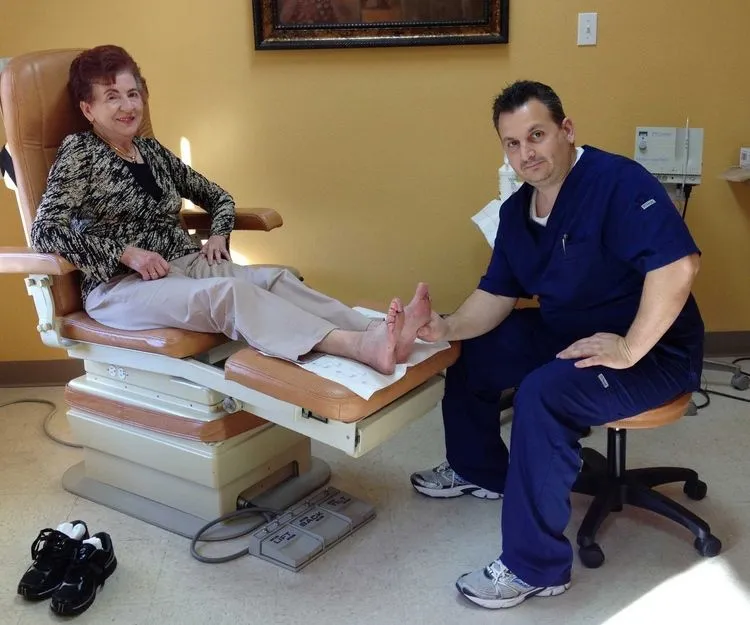 Dr. Raymond Oliviero has been serving the San Antonio and Hill Country areas since 2005. Dr. Oliviero earned his Doctorate Degree at the prestigious New York College of Podiatric Medicine, he completed his surgical and residency training at Coney Island Hospital in Brooklyn, New York and Gouverneur Hospital in New York, New York. Dr. Oliviero is Board Certified and is also certified in Wound Care. Dr. Oliviero resides with his wife and two sons in the Hill Country area.
Dr. Oliviero believes that each patient has different needs, he will develop a customized care plan that addresses all issues that you may be dealing with. From your initial examination, to diagnosis, to treatment and education and then followed up by your next appointment, rest assured Dr. Oliviero is there for you making sure your treatment plan is working.
Give us a call today so someone from our staff can set you up with an appointment.